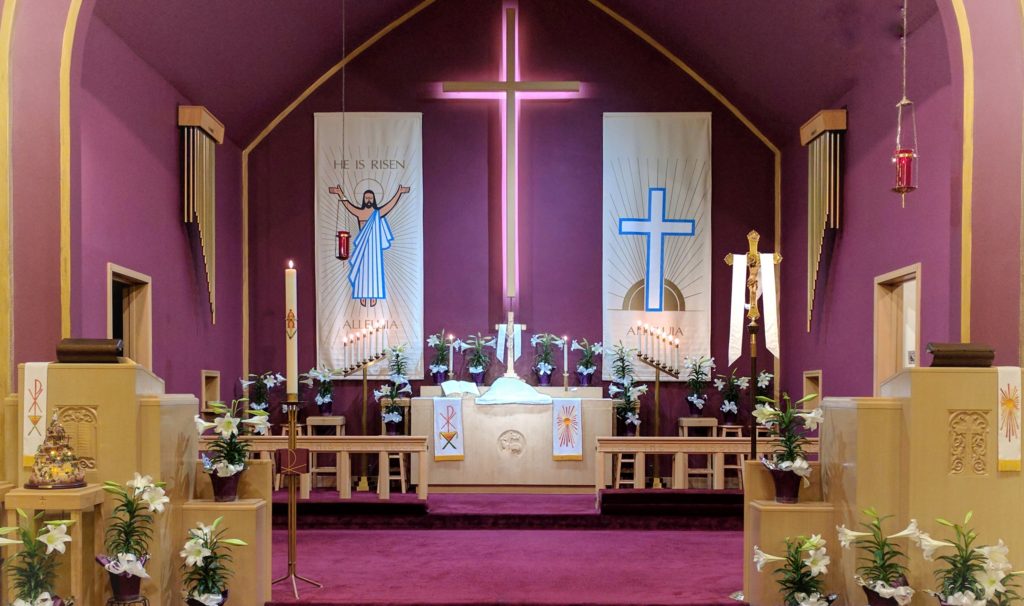 Worship
Divine Service Sunday mornings at 10:30 am
Service will be Live on Facebook Sunday mornings at 10:30 am 
Click on Links to the left to go to our Facebook page
Come at your own time Sunday mornings, from 9:20 am to 10:10 am for communion if you're not feeling ready to meet in larger groups.
                                                          Bible Studies
                                             Wednesday nights at 7 p.m. 
                                             Sunday mornings at 9:30am beginning again at a later date.
                       Tune in and watch our bible studies live on Facebook
Sunday School
No Sunday School until further notice.
St. Paul Lutheran Church is a member of the Lutheran Church Missouri Synod